'Blades annual Teddy Bear Toss set for Saturday
ESTERO, Fla. — The Florida Everblades will host the Greenville Swamp Rabbits this Saturday for their annual Teddy Bear Toss presented by Florida Community Bank, a night that will also feature a postgame jersey auction to benefit the Animal Refuge Center.  
Having donated over 100,000 stuffed animals to local charities over the lifetime of the promotion, the Everblades will seek to surpass the total of more than 8,100 teddy bears donated at last season's event.
"Teddy Bear Toss is such a special community event, and we're thrilled that the support for it continues to grow year after year," said Chris Palin, the Everblades Executive Vice President of Business Development. "We're grateful to have Florida Community Bank as the presenting sponsor for Teddy Bear Toss, and we're excited to team up with the Animal Refuge Center for a postgame jersey auction to make the night even more interactive this year."
"Florida Community Bank is pleased and proud to be a part of the successful Everblades' Annual Teddy Bear Toss which has collected more than 100,000 stuffed animals for children since the program began," said Kent Ellert, the President and Chief Executive Officer of Florida Community Bank. "On behalf of our associates, we would like to thank the fans who come through year after year with their toy donations to make sure Southwest Florida kids spending the holidays in hospitals and supported by emergency services providers have a teddy bear of their own. We look forward to collecting even more teddy bears this year."
Fans are asked to bring a new teddy bear or stuffed animal to Saturday's game. When the Everblades score their first goal, fans should toss the teddy bears out onto the ice to celebrate. The teddy bears and stuffed animals will then be collected and distributed to local children's charities across Southwest Florida for the holiday season, including the Golisano Children's Hospital.
The 'Blades will wear custom teddy bear-style jerseys on Saturday night, which will be auctioned off live after the game. Proceeds from the jersey auction will benefit the Animal Refuge Center.
"ARC is thrilled with the opportunity to partner with the 'Blades, which will help hundreds of pets skate towards a brighter future," said Betty Hughes, the Board Treasurer for Animal Refuge Center. "We look forward to the Teddy Bear Toss game as well as the auctioning of team jerseys after the game. The proceeds from these specially designed jerseys for ARC will help us give that extra 'paw up' to homeless pets in Southwest Florida that turn to us for help."
Doors will open at 5:30 p.m. on Saturday, and fans are encouraged to arrive early to ensure they are seated in time to take part in the celebration after Florida's first goal of the game.
Saturday's game will also feature a pregame tailgate from 5-7 p.m. that will take place outside of the arena. The tailgate will include live music from Charlie Moon and bounce houses for kids. The Coca Cola Caravan will also be in town, and fans will have the opportunity to take free photos with Santa.
Prior to Teddy Bear Toss on Saturday, the Everblades start the two-game series with Greenville with a 7:30 p.m. matchup on Friday at Hertz Arena. Kids can eat free in the Breakaway Sports Pub on Friday with the purchase of an adult entrée, and it's also a Bottomless Popcorn Friday. Fans can purchase $2 End Zone tickets on Friday by showing a Wendy's Frosty Key Tag at the Florida Community Bank Box Office.
—
Single-game tickets for all regular season home games are on sale now!Ticket packages for the 2018-19 season are still on sale! Become part of the Everblades Family with a Partial Season or a Flexible Voucher Package that fits your schedule and budget! All Ticket & Voucher Packages provide savings and special benefits! To view the Ticket & Voucher Package options CLICK HERE.SPECIAL OFFER! Purchase a new ticket package for the 2018-19 season and receive a $20 gift card to Ford's Garage and an Everblades T-Shirt!Private Arena Tours are also available to select your 2018-19 season seats! Call the Everblades office at 239-948-7825 to schedule your tour today!
About the Florida EverbladesSince their inception in 1998, the Florida Everblades have established a reputation as one of the premier organizations in the ECHL. The ECHL affiliate of the NHL's Carolina Hurricanes, the 'Blades have been a consistent force on the ice, advancing to the playoffs in 19 of their 20 seasons. Florida also has quite an impressive trophy case, claiming the Brabham Cup three times for the best regular season record in the ECHL, winning four conference titles and six division titles, and capturing the 2012 Kelly Cup. Through 20 seasons, 33 Blades players have advanced to the NHL. In addition to building a winning tradition, the Everblades have also built a big following throughout Southwest Florida and have finished in the top five in the ECHL in attendance in 14 of their 20 seasons, including 10 seasons of leading the league in attendance. For more information about the Florida Everblades visit www.floridaeverblades.com.
South Carolina Stingrays @ Florida Everblades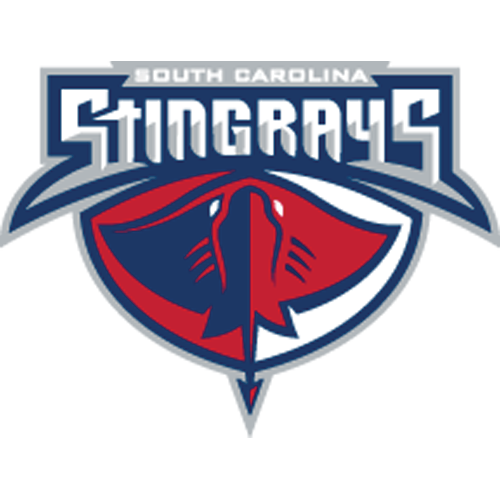 SC
South Carolina Stingrays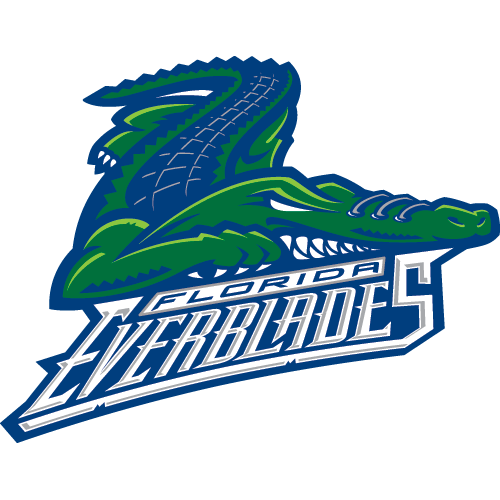 FLA
Florida Everblades
South Carolina Stingrays @ Florida Everblades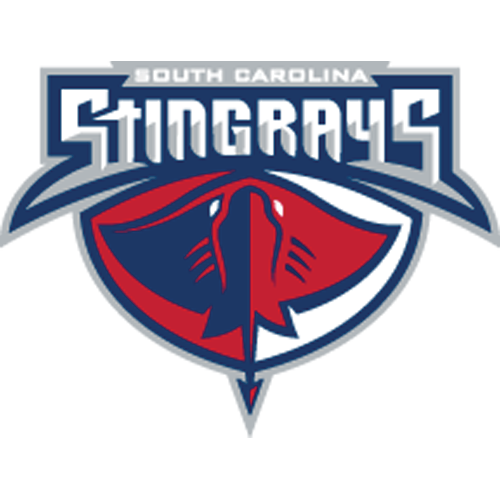 SC
South Carolina Stingrays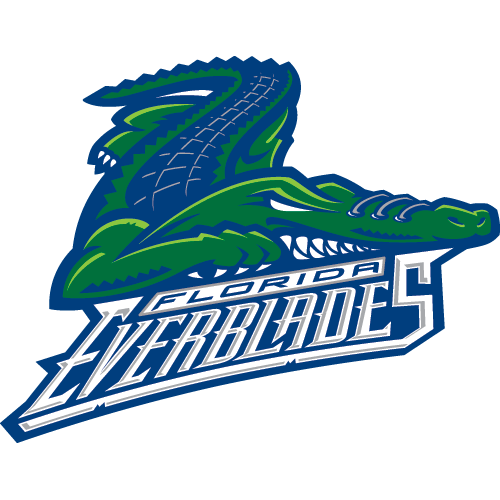 FLA
Florida Everblades
Teddy Bear Toss presented by Fifth Third Bank & Bear Necessities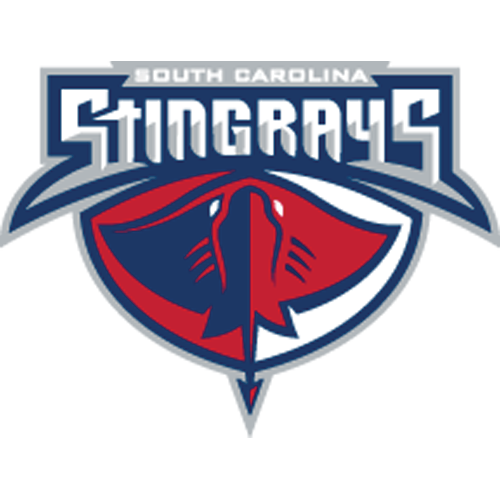 SC
South Carolina Stingrays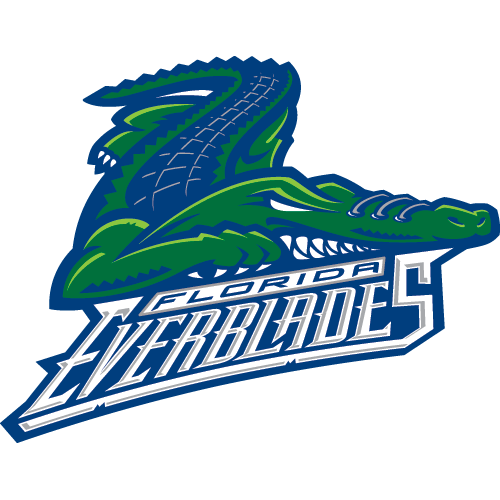 FLA
Florida Everblades
Blades Drop 1-0 Heartbreaker in OT
Blades Wrap-Up Series With Thunder
Thunder Dominate First, Beat Blades 5-3
Sign up for our email newsletter to be the first to know about news and upcoming games!